Tight building schedules, adverse weather conditions and high altitude at Pachachaca
ULMA responded with careful planning and project management paired with high quality products to demanding conditions at Pachachaca Lime Plant, Peru.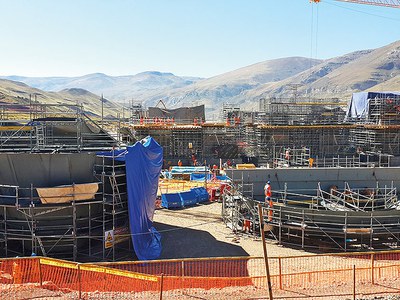 The solution provided for the silos was the most noteworthy of the project. The circular structure, which includes vertical columns, required a formwork system that would adapt seamlessly to its shape. ENKOFORM VMK was chosen for its ability to adjust to any geometry required.
The ULMA team supervised the entire formwork assembly, thereby assuring satisfactory results.