Javier Prado Tower, a Sustainable Building in Lima
Located in the financial centre of Peru, this commercial tower measures more than 90 m in height, making it one of the tallest buildings in Lima. It features 27 floors aboveground with cutting-edge design, along with nine stories belowground covering 82,401.32 m².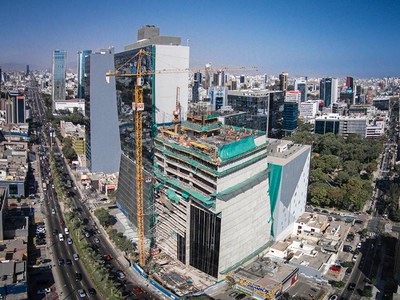 The tower is designed as a High Performance Building, based on the use of sustainable materials, interior air quality, water conservation, and energy efficiency.