Innovative Solutions of formwork in Avant-Garde Architecture
The Fondazione Prada Museum, designed by the architect Rem Koolhaas, attempts to integrate traditional and avant-garde architecture in a single space.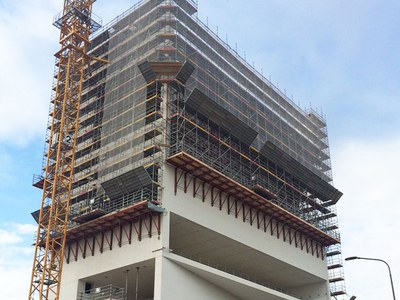 Located in the old industrial area of early 20th century Milan, it combines seven pre-existing buildings with three new structures: "Podium", "Cinema", and "Torre".
Due to the unique building requirements, continuous and dynamic assistance was provided throughout the 18 months of construction.