Get into the heart of ULMA with Showroom Immersion
Live the Showroom Immersion experience. In this immersive experience in our showroom, you can take a 360º tour to learn more and better about our solutions and our projects.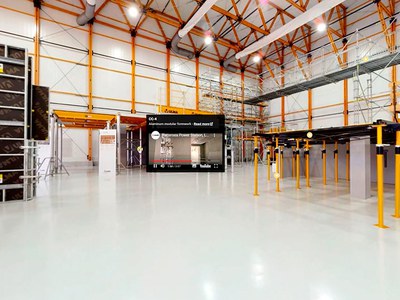 You can stroll around our showroom whenever and wherever you want, and discover all the spaces at your own pace. In addition, we offer you detailed information on all products in a visual way. When you enter the platform, you will be able to access complete information about our products and solutions by simply using the position circles. In this way, you will be able to consult all the information about those products that most interest you, according to your equipment needs or type of project.
Visiting our virtual showroom is very easy. Access our new webpage, fill in the form with your details and we will send you an email with the link to access the Showroom Immersion experience. 
In our showroom, you will be able to view the complete portfolio of ULMA products: formworks for wall, columns, slabs, bridges, climbing systems, and many others. With our systems, you will be able to solve all the challenges of your projects. Find out for yourself.
We open the doors of our house to you, because this is also about trust. It's all about trust.