ULMA systems at Ammonia and Urea Plant in Bolivia
The commencement of operations for this project will meet the entirety of domestic demand, wholly supplanting imported fertilizers. The plant is anticipated to produce 756,000 tonnes annually. Twenty per cent of production will be for internal markets, and 80% for export. The products made from these raw materials will improve crops, increase soil productivity, and recuperate depleted land.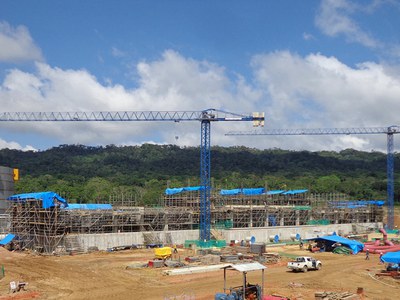 ULMA is participating in the construction of this enormous ammonia and urea plant in Bolivia, which represents the largest investment ever made in the entire history of the country. A project of this size requires technologically sophisticated products as well as material provisions and response capacity sufficient to satisfy the stipulations established by the customer. Halfway through the project, more than 1,400 tonnes of material had already been supplied; this material was subsequently reused in various structures in all parts of the project.