ULMA joins Forest Week, promoted by FSC®
Under the slogan "Trust the tree", Forest Week will be held between 23 and 29 September. It is an annual campaign that serves to claim responsibility for and promote the fight against climate change and the loss of biodiversity.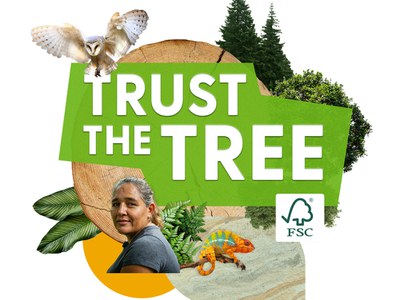 This campaign, which ULMA is once again forming part of, is organised by the non-profit association Forest Stewardship Council FSC®, created more than 25 years ago to promote responsible forest management worldwide.
By obtaining the FSC® certificate, ULMA values the procedures aligned with sustainability and the search for harmony between the development of its activity and social welfare in a way that is compatible with the environment, consolidating the commitment acquired in the sustainable consumption of wood and other forest derivatives.
ULMA's FSC Chain of Custody Certification® certification covers compliance with the requirements for traceability of forest products to sustainable sources. The scope of the FSC certification® applies to marketing of plywood.
This is yet another step that confirms our commitment to maintain and consolidate an attractive and sustainable business project, generating wealth and well-being in the environment.