Sustainability in the center of Warsaw
ULMA self-climbing systems made it possible to complete the two cores of EuroCentrum Complex building quickly and efficiently.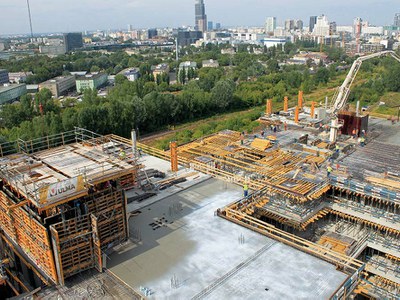 Buildings like the EuroCentrum in Poland set examples for the entire construction industry to follow. It is a modern Class A construction, meaning it complies with sustainable building standards. The project was pre-awarded LEED certification by the U.S. Green Building Council.