State-of-the-Art Flats in Chile
Chile has more seismic activity than any other country in the world, a fact that makes construction regulations not only extremely strict but subject to continual revision. The criteria set out in regulations must be followed for all construction projects in the country, regardless of the building's final purpose.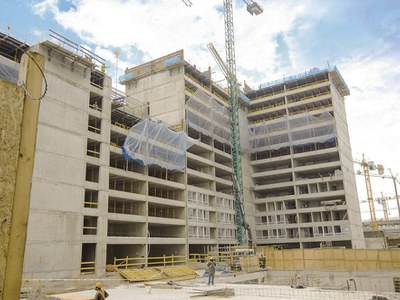 In accordance with these regulations, the Poeta Pedro Prado condominium was built by Maestra Construction Firm in a residential neighbourhood near the centre of the national capitol, Santiago. The two towers boast 27 storeys each, with 2,400 m2 per floor and a 3,000 m2 car park. The building is extremely well insulated both acoustically and thermally by certified energy-efficient materials employing the latest technology available. All firms participating in the project are ISO 9001 certified a testament to the quality management principles by which they operate.