New York's first and only retail shopping destination
Situated at the Staten Island Ferry Terminal, a 20-minute boat ride from Manhattan, Empire Outlets is set to become the retail centrepiece of New York City.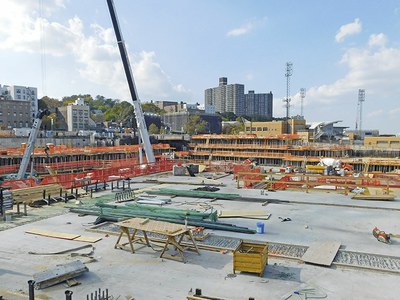 The location will be a leading shopping destination for locals and tourists alike, boasting more than 100 shops featuring the finest brands, an extensive array of waterfront restaurants and bars, a boutique hotel with more than 190 rooms, a performance hall measuring almost 2,000 m2, and of course spectacular views of New York. 
Projects of this nature, composed of diverse building types, require formwork and shoring systems that are extremely versatile yet simple and quick to assemble. ULMA provisioned exactly such formwork and shoring systems for the shopping area, hotel, and parking structure.