Młociny Large Shopping Centre, Warsaw
ULMA provided a comprehensive formwork and scaffolding solution to help build one of the largest shopping centres in Warsaw. The compatibility between the two systems provided savings in materials, costs, and time, meaning not only profitability for the client, but also maximum safety as well.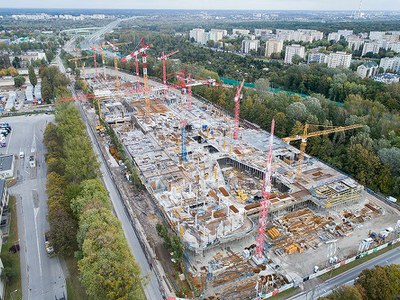 Boasting a surface area of over 220,000 m² in the heart of the capital, the new shopping centre will house 220 businesses, including retail, recreation and dining, with parking for 2,000 vehicles and 82,000 m² of space available to rent for other uses. The project is being developed according to the BREEAM criteria for sustainable construction.