HWS Perimeter Safety Screen in the Centre of Utrecht, Netherlands
Located in the centre of the city, near Utrecht Central Station, the World Trade Centre (WTC) boast 32,000 m² of surface area, measuring 70 m in height spread across 19 storeys. WTC Utrecht forms part of the World Trade Centre Association (WTCA), the global organisation created to promote international commerce and commercial relationships.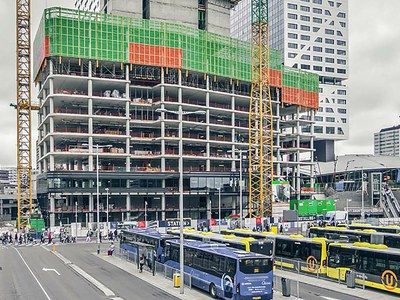 The building is one of the most sustainable WTC's, and will receive a BREEAM Excellent certificate for its design, use of materials, and construction methods.
The client's previous experience with ULMA's formwork and scaffolding systems was the determining factor in their choice of the HWS safety screen for this project.