108 m Pylon Constructed with Self-Climbing System
It is part of a bridge that will be the longest structure of its kind in the region of Podkarpacie.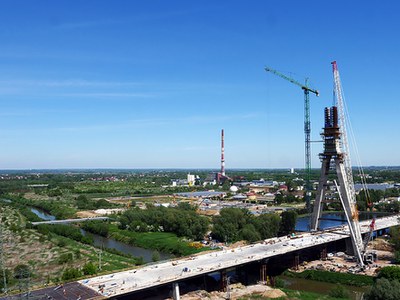 In July of 2014, construction began on the biggest project to be endeavoured in Rzeszów for many years, and ULMA has taken part in the process. A new cable-stayed bridge will stretch over the River Wisłok and cross a cooling pond for the Rzeszów Thermoelectric Plant, as well as forming part of the northern ring road that circles the city. The motorway, approximately 1.8 km in length, will allow traffic to travel East-West, thus reducing congestion in the city centre. 
Read more about "Bridge over the Wislok River, Poland" project