Testimonials about our excellence service and support told by you, our partner
More than 50 years of experience in the formwork industry allow us to meet and exceed all the requirements from a wide range of customers, markets and construction methods with a personal touch and superb attention to detail.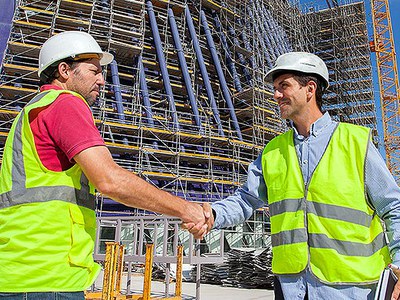 At every construction project we continue to gain valuable knowledge about our industry; not two projects are the same, this vast experience allow us to provide you with best in class products and services.
People are the pillar of the success of any business. Along our history we have learned our most important lesson: a close human to human relationship is the key to a successful partnership. You are the protagonist of this partnership, and this is why we have created this space in which we share your experiences working with ULMA, from the beginning of your projects.
Great cooperation and coordination, excellent support and service, quick response time, efficient and innovative solutions, great customer satisfaction, safety systems… are just few of the comments collected in these videos and are the reasons why we continue to work hard and strive to be the best partner you can have in the building constructions, high-rise buildings, industrial & power plants, infrastructure & civil works, water & sewage treatment plants.